Türkiye Sınai Kalkınma Bankasının Öyküsü, 55. yıl.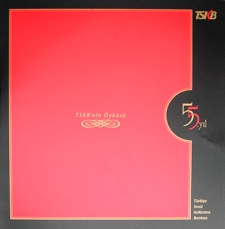 Author: Erol Üyepazarcı
Page: 340p.
Published in: İstanbul
Release Year: 2005
Price:
1.200,00 TL (VAT Included)
150,00 USD (VAT Included)
133,33 EURO (VAT Included)
Language: Turkish
Alphabet: Latin
ISBN: 975-6125-00-4

THIS BOOK HAS BEEN EXHAUSTED.
DETAILS
The history of the bank which is 55 years old. This bank was founded in 1950 to support the private industry enterpreheurs financially.